the destination on the map
Welcome to Bonito, selected 16 times as the best destination in Brazil for Eco Tourism.
A crystal clear water paradise with a special type of nature that only can be found in this part of Brazil.
Bonito is the perfect place for Eco Adventures and in this package you will zip-line over the Formoso River, Ride a horse dressed as a local cattle driver, Scuba Dive in Rio da Prata, rappel 90 meters (almost 300 feet!) into the canyon of Salobra River, while staying at Hotel Cabanas, which immersed in nature and surrounded by rivers and waterfalls.
We have been been working with tourism in the area since 1992, so you are in great hands all the way with us.
Bonito was the first Brazilian destination to receive the COVID-19 Safety Awards by the World Travel & Tourism Council and all included accommodations and activities are only selling to 50% capacity. All vehicles are sanitised according to the Covid-19 Safety Protocols.
Included:
4 nights in Bonito with breakfast at Hotel Cabanas
Private Transfers, vehicle with air conditioning, to/from airport in Campo Grande and Bonito
Experiences in Bonito: The Cabana´s Tree Canopy Walk + Zip-line, Cowboy's Corner Night Horseback Ride, Rio da Prata Scuba Diving, Boca da Onça Hiking & Rapell
Private English speaking native local guide during the whole local circuit
Optional:
Extra night ( more tours can also be added )
To further enhance the exclusivity of this package it is NOT sold during National holidays (01/01, 15/02, 02/04, 21/04, 01/05, 03/06, 07/09, 02/11, 15/11) or from 12 to 18/10 or from December 18th to the end of January or the month of July (High Season).
DAY 1
Arrival at Cabanas Hotel in Bonito
( – / – / – )
We will pick you up at the International Airport in Campo Grande with a private comfortable veicule and along will be your English speaking guide. We will start the approx. 3:30hrs drive to Hotel Cabanas, in Bonito; a family owned Eco Hotel, immersed in spectacular nature.
We suggest you ask our guide to bring you to the center of Bonito for dinner this first night.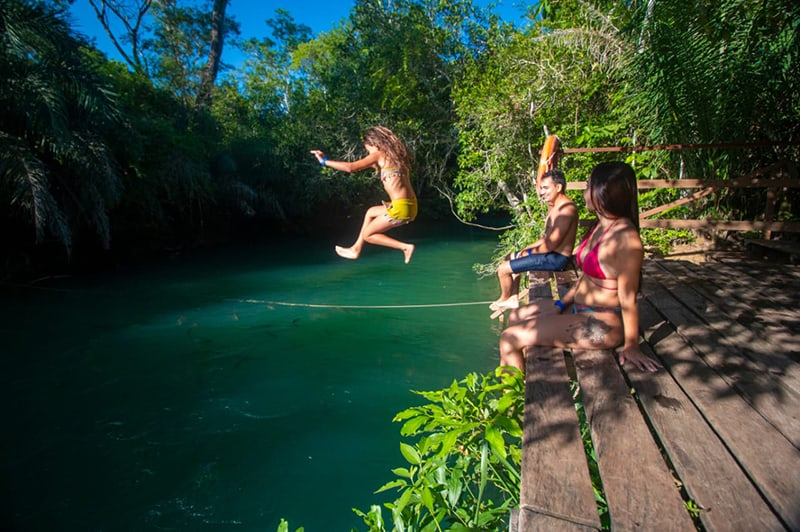 DAY 2
Nature Adventure at the Hotel Grounds
( Breakfast / – / – )
Wake up with a delicious breakfast and get ready to experience the spectacular nature that this part of Brazil is famous for.
After breakfast we start the first activity of the day: The Cabana´s Tree Canopy Walk with its 300 meters circuit on suspension brides with heights ranging from 4 to 15 meters offers visitors a peaceful interaction with nature walking through centenarian trees. All together the tours offers 20 stations with different graduations, with two zip-lines, with one of them running into Formoso River. Before the tour a quick training will be given to observe safety procedures and introduce the equipment used during the tour. Experts will assist visitors throughout the tour.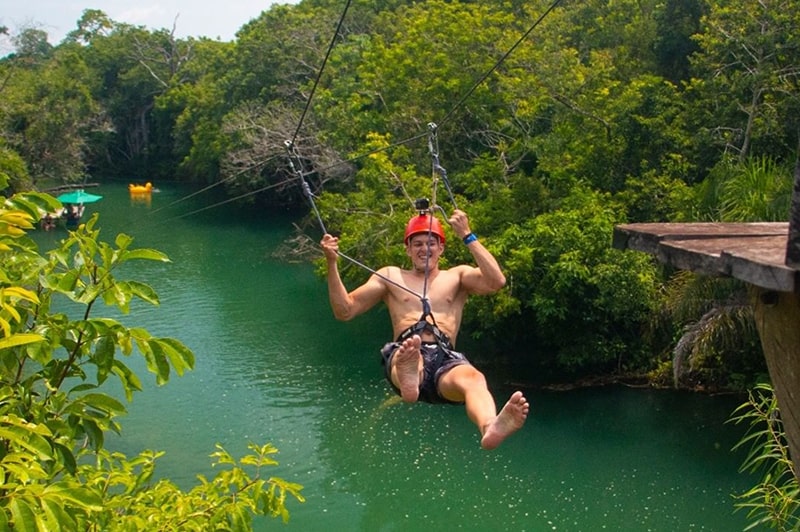 DAY 2
Night Horseback Ride
( Breakfast / – / – )
In the late afternoon we will head to the Cowboy's Corner Night Horseback Ride – 7km circuit through the ranch´s preserved area. You will have the opportunity to dress as a local traditional cattle drive cowboy, with leather pants and typical Carandá straw hats provided by the ranch. Also, try a delicious "Carreteiro" snack (typical dish made with rice and jerk beef).
After this fun experience, we can go to Bonito for dinner at a local restaurant (not included), before going back to Cabana Hotel for the night.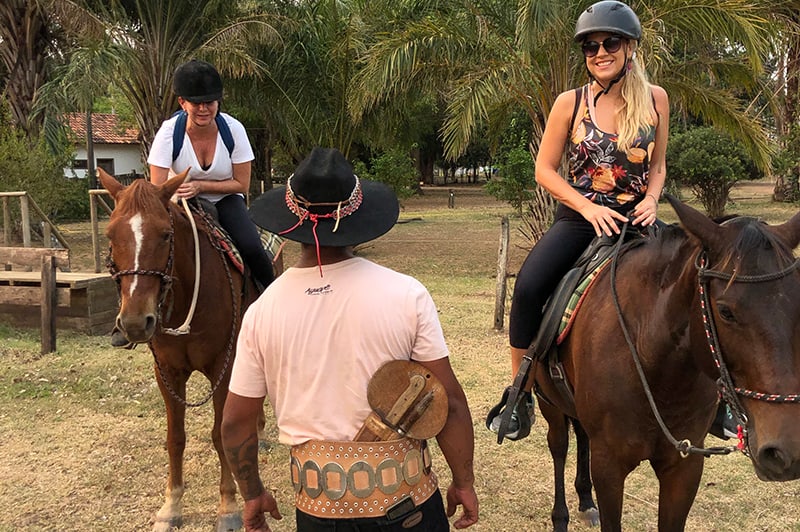 DAY 3
Rio da Prata Scuba Diving
(Breakfast / Lunch / – )
A fascinating dive, ideal for those who want to experience the feeling of being among diverse schools of fish, in waters so clear that impresses even the most experienced people. The diving tour lasts a minimum of 30 minutes in waters at a depth from 3 to 7 meters. The diving happens with the accompaniment of an instructor "Dive Master". Light beams, branches and fallen trees, rock walls and rock formations make an amazing underwater scenery, revealing a completely different world from the surface.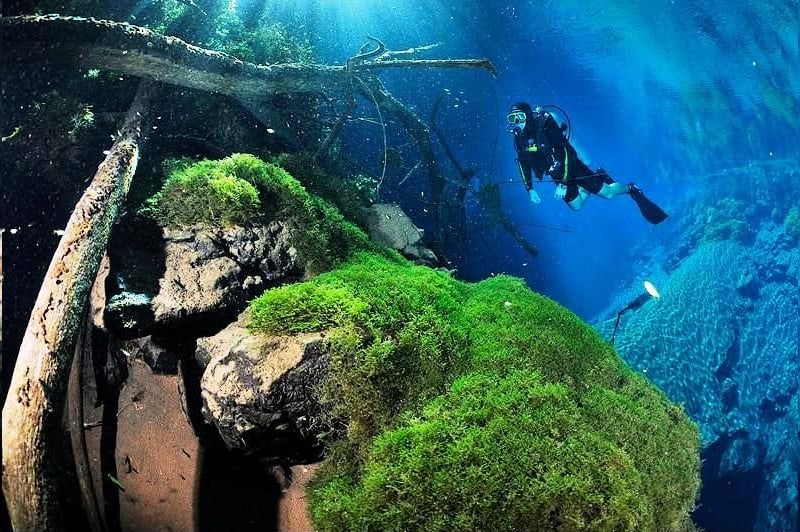 DAY 4
Boca da Onça Hiking & Rappel
(Breakfast / Lunch / – )
Have you ever imagine yourself rappelling 90 meters (almost 300 feet!) into the canyon of Salobra River, having the State's highest waterfall by your side? With a view of the scenic Salobra River and the Bodoquena Plateau? For those habituated or keen on new radical challenges, this 90-meter abseil is pure emotion and thrill.  Once you get to the end, a short trail will lead you to a natural pool, formed by the water that comes from Boca da Onça fall, with its height of 156 meters (512 ft), making it the State's highest. After relaxing and swimming at the Boca da Onça Waterfall we return back to the main house, you will find a delicious typical lunch to replenish the energies. Distance: 15 km.  Duration: around 2:30 hrs. Afterwards we have a private transfer to your Cabanas Hotel. In the evening private transfer to Bonito for dinner at local restaurant (not included).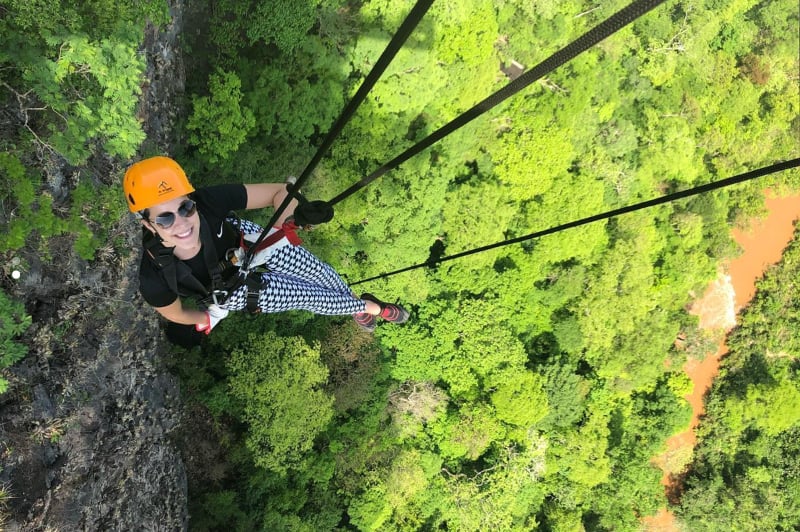 DAY 5
Bye Bye
(Breakfast / – / – )
Last day of this great adventure. Take in the last views of this nature paradise before we bring you to the airport in Campo Grande in time for your departure flight.
If you want to do an activity in Bonito also the last day then ask us for our list of optional tours.
Until next time! It was a pleasure! Here ends our services.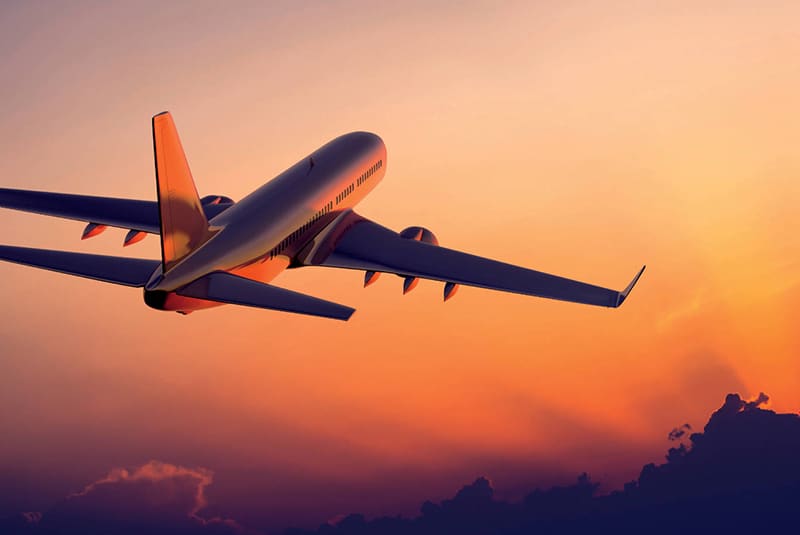 total package price per person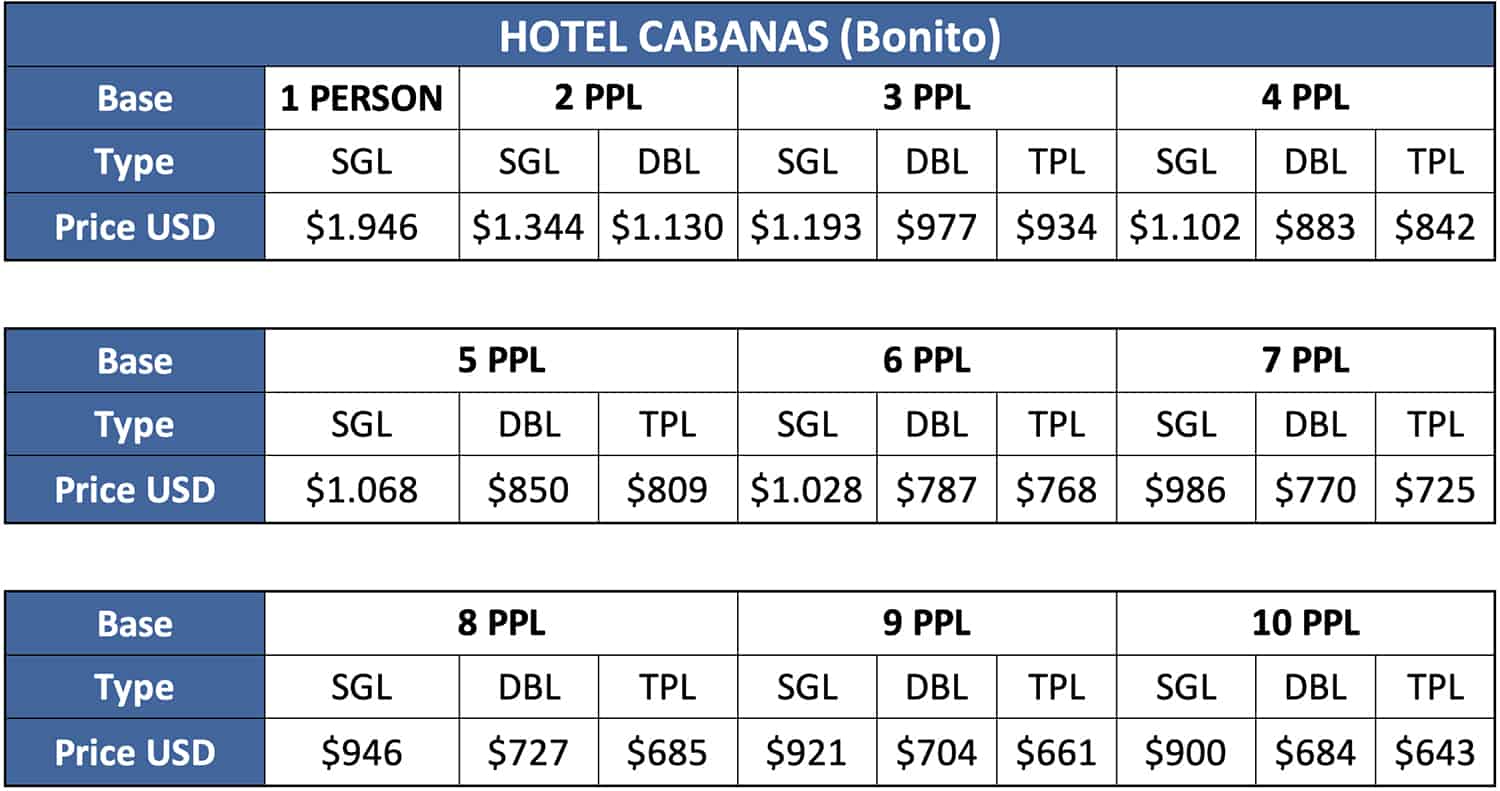 All prices above consider included a Private English speaking local guide, with you during the whole local circuit. Should you not need this support then you can opt for a Portuguese speaking private driver, who is not a guide, and Portuguese speaking guides at the lodges in Pantanal. Opting out of having a Private English speaking guide will discount any of the above mentioned prices with 20%.
 Is your group larger than 10 ppl? Then send us an email and we will send you an adjusted quote.
see a video from Boca da Onça Rappel
Reviews & Destination Award
Observations:
To avoid crowds this package is NOT sold during National holidays or from 12 to 18/10) or from December 18th to the end of January or the month of July (High Season)
If you want to include one more night and day in Bonito (accommodation + guide + tours ) just let us know and we will include the cost to your final price after you have approved the extra tours
If you have any special dietary needs then please let us know ( for breakfast )

There is only one airport in Campo Grande = Campo Grande International Airpot with code CGR

Private transfer in Basic Sedan vehicle with air conditioning (up to 3 people) or Executive 14 seats Van (from 4 to 10 people)
In a Sedan we use a Driver Guide and in a Van we use a separate Driver + separate Guide
For our private transfers – our cars are no older than 2 years (sedan vehicles and Doblo) or 3 years (Vans and Buses), and they are always checked-up after returning from a trip, and now sanitised according to the Covid-19 Safety Protocols
All accommodations are 100% compliant with the Covid-19 Safety Protocols
All our Guides are born and raised in the area and are very knowledgeable, professional and are there to help you with information and logistics.
How to Pay:
50% payment needed to reserve; the remaining part needs to be paid at least 20 days before check-in
Payment can be done via PayPal, Local or International Bank Transfer, or Credit Card.
Cancelation Policy:
Cancelation 62 days prior to check-in  = 15 USD charge per person (the rest is refunded)

Cancelation between 61 and 35 days prior to check-in  = 50% charge of total value

Cancelation between 34 and 20 days prior to check-in  = 60% charge of total value
Cancelation between 19 and 1 days prior to check-in  = 100% charge of total value.
what to bring on the trip
Essential Items:
Insect repellent

Sunglasses
Hat or cap
Shorts
Comfortable clothing
Long pants
Long sleeved-shirt
A small backpack for day trips
2 pairs of shoes – tennis/walking shoes
Sandals
Bathing suit
Rain coat
Dry-bag for camera or other water sensitive equipment
Cash
Passport
Waterproof sunscreen
During the months of June to August it can be cool, therefore please also bring a fleece or a sweater during this time of the year.
We kindly ask that luggage, per person, not exceed 50 pounds (23 kg).
Recommended Items:
Extra battery for camera
Underwater camera during snorkeling in Bonito
Ziploc bags for keeping things dry
Small first aid kit with personal prescriptions
Non-breakable reusable water bottle
Appliance chargers, plug converters and/or charge adaptors
Toiletries Kit: toothbrush, toothpaste, soap, shampoo (biodegradable products please)
Skin lotion and lip balsam
Contact lens or glasses and a spare
about the seasons in BONITO
Summer – January to March
The plain gets slowly flooded;
The rain intensifies through all of Brazil;
The water of the rain flows from the surrounding tablelands toward the Pantanal lowlands;
The largest flooded plain on the Planet is slowly formed even if just fora short time;
The sky varies between cloudy and clear;
The wildlife seeks refuge on the elevated forest patches;
The reptiles lay their eggs;
Migration of the limpkins, ibises, and ducks
Explosion of water wildlife
Autumn – April to June
Spectacular scenery! The rainy seasons ends;
Ebb – the water returns to the river beds or it evaporates;
Wonderful clear and star-rich sky;
The fish return to the rivers or get trapped in small ponds;
The beginning of a giant food chain;
The fields emerge, turn greener and bloom;
Strong breeding season;
Arrival of storks and herons in large numbers…
Winter – July to September
Rivers and lakes lower their volume;
Full drought;
Dry plain, semi-arid climate;
The sky gets smoky due to fires and dust;
Vegetation yellows from lack of water;
Animals are concentrated on the banks of ponds and river ravines…
Nesting and reproduction season…
Spring – October to December
The first rains turn the plain greener;
All the water is absorbed by the arid soil;
The sky becomes bluer and cleaner;
Spectacular explosion of foliage and flowers;
A period of euphoria is established;
Singing birds chirp and nest;
Mating season for most mammals;
Migration of fly-catchers, hawks and swallows.
what do our customers say about us?
Facebook
You can book or ask questions through Facebook Messenger.
WhatsApp
Or if you choose contact us on WhatsApp
Leisure Tourism: +55 21 99620-1948
MICE Tourism: +55 21 98520-4635