Catamaran Boat Trip in Buzios
Group Tour
Buzios is a beautiful area with beaches, islands, shops, restaurants and fun. With us you will go on a boat trip here to know the different beaches and islands and also have the opportunity to walk the famous "Rua das Pedras", the main street in Buzios.
Catamaran boat ( best boat in Buzios ) with 1 Caipirinha + Snorkel included.
Usually there is some dancing also going on on the boat.
Route: Ossos Beach, Azeda Beach, João Fernandes Beach, Tartaruga and other beaches.
Total Duration Time: Aprox. 12 Hrs ( aprox. 3,5 hrs from Rio to Buzios )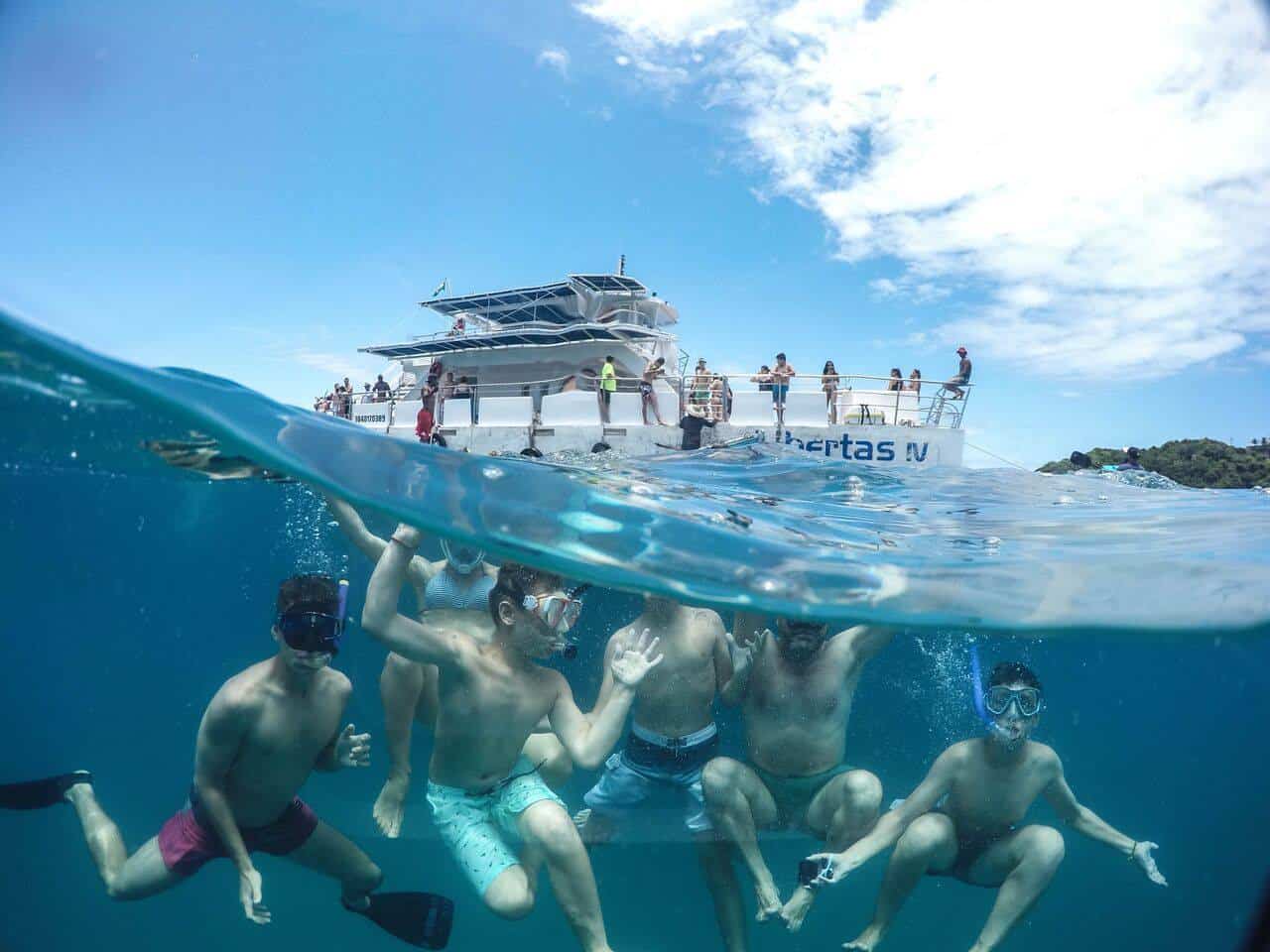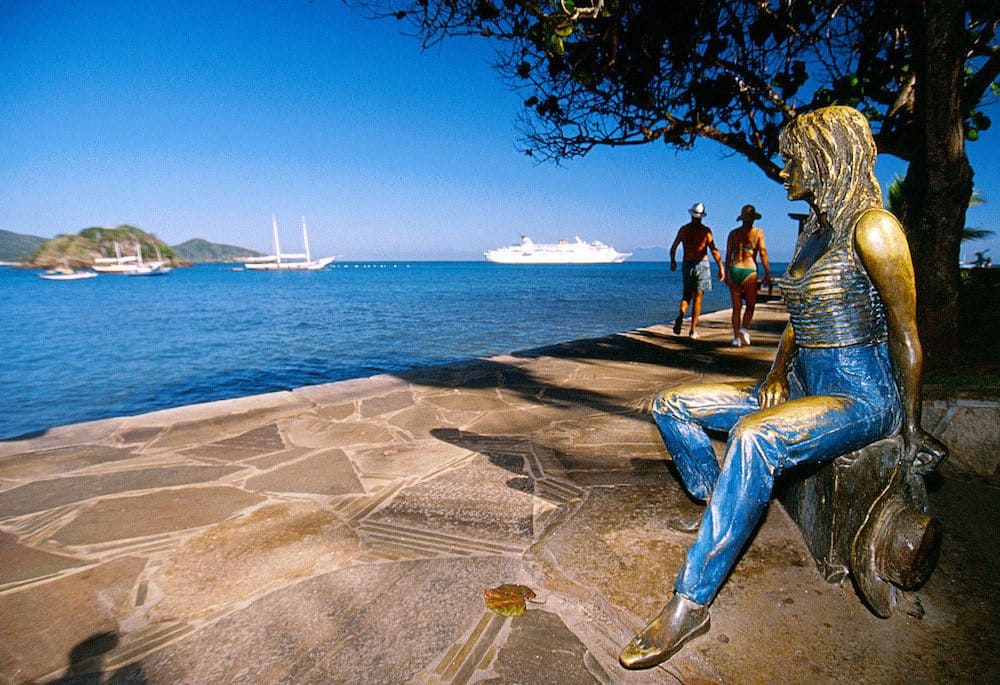 What is included
Transport that gets you and leaves you at your hotel
All you can eat buffet
Boat tour ( aprox. 3,5hrs )
3 Stops for bath
Guide
Book your's now!
– Full payment required to book
– Cancellation Fee of 50% is charged if cancelled 72 hours or less before the start time
Important Notes Before You Book:
– The transportation will come to your hotel to fetch you between 7am and 8 am, on the morning of the tour, depending on how many other passengers are going on the same day and where your hotel is located. A more exact planned time will be communicated only within 12 hours before the start of the tour and sometimes there are delays of up to 20 minutes because passengers before you are delayed. Therefore we ask that you provide us with a means of direct chat communication, such as WhatsApp, Messenger, or Skype, so that we can on the day of your tour keep in remote contact until you board our transportation.
Our contact details will be found on your booking ticket.
– We only pick up in Hotels, Hostels and AirBnBs in Leblon, Ipanema or Copacabana
– Even though very rare, wind conditions can be so strong that the local authorities in Buzios prohibit boat tour and this is difficult to foresee because the wind can strength can increase very suddenly. If this happens you will have the option of receiving a beach tour by land our visit the center and Rua das Pedras, also you will receive a 50% refund in this case.
what do our customers say about us?
We used Rio Love Story to organize transportation, tours and hotel for our group, 28 people.
With large group It is always difficult to find something everyone like. Rio Love Story organised a great tour in Rio everyone liked on short notice. Great knowledge of Rio!! He arranged good tickets to a soccer match with transportation, recommended!
He also organised transport on short notice during our stay around in Rio.
If you need help to organize your tour I would recommend you to give Rio Love Story a call!!! I will definitely use them again!
Thomas / Norway
I would whole heartedly recommend this AMAZING 5 Star Tour ⭐️ The guide Tavi was sooooooo knowledgable, kind, attentive to our needs & made us feel so welcome. The History of Rio flowed with verve & fascinating facts. The vehicle was very comfortable, air conned & spacious. Perfect for our tour. Our friends wheelchair fitted well in the boot. The guided tours of the five fantastic locations were superb. Get to Rio, book Tavi & have the best tour, tailor made just for you ❤️
Peter / England
Tavi is knowledgeable, personable, and made our first day (and first time; 7 of us!) in Rio an unforgettable experience!
I would not hesitate to book a tour with him next time I'm in Rio. If you're looking for someone who knows and loves the city and can educate you while still having fun, Tavi is your guy!
Tameir / USA