Big Five Niteroi
Private Tour
Overview
Niterói, Rio's most famous neighbouring city offers unexplored attractions not found by mainstream tourism, but Rio Love Story will take you there!
Separate from Rio by the Guanabara Bay, Niterói has what is considered the best panoramic view of the Marvellous City, whether it is from the beautiful Contemporary Arts Museum or from its elevated Parque da Cidade (The City Park).
Check out below what we have prepared for you on this surprising tour:
Start time: 9:30 and the experience takes approx. 8 hours with no rush and many photo opportunities. (Note: we can be flexible with the starting time, depending on the groups will). Several light walking periods of up to 10 minutes will be required during this tour.
Included:
Pick up by our Tour Leader at your Hotel
All entrance tickets to attractions
All transportation ( we will walk from your hotel to closest metro station and use metro to get to Praça XV. From here we take the ferry to Niteroi, crossing Guanabara Bay. In Niteroi we use a private car to get to all attractions. ) We return you back to your hotel the same way but in the opposite direction.
Buffet Style lunch (one soft drink/beer/soda per person)
Prices ( In USD ):
For 1 person : $ 335 Per Person
For 2 people : $ 190 Per Person
For 3 people : $ 155 Per Person
For 4 people : $ 140 Per Person
For 5 to 18 people : $ 130 Per Person
Children up to 4 years old are free ( lap of adult ) and up to 9 years old receive a 50% discount.
Book your's now!
– Pay in Full or a 50% Deposit ( the rest you can pay at the start of the tour ) required to book
– Cancellation Fee of 50% is charged if cancelled 72 hours or less before the start time
– In case of heavier rain this tour is cancelled automatically and you receive a full refund.
Stop One – PRAÇA XV and GUANABARA BAY
Our Tour Leader will meet you at the hotel at the agreed upon time and will take you by metro to Praça XV, a historical site on Rio's city center where you will find the Paço Imperial and the Carmo church, and where the ferry station is. Enjoy the beautiful view and fresh breeze during the ferry ride across the Guanabara Bay. You will pass beside the Rio-Niterói bridge, an iconic symbol and the longest bridge in Brazil. You will also able to see the beautiful Santos Dumont airport.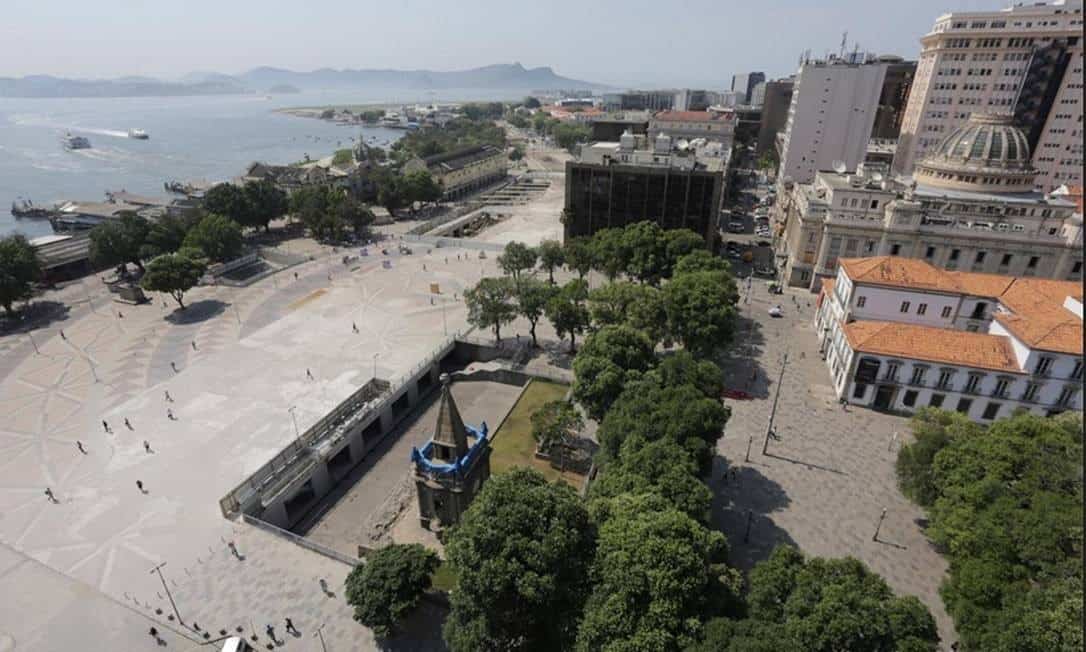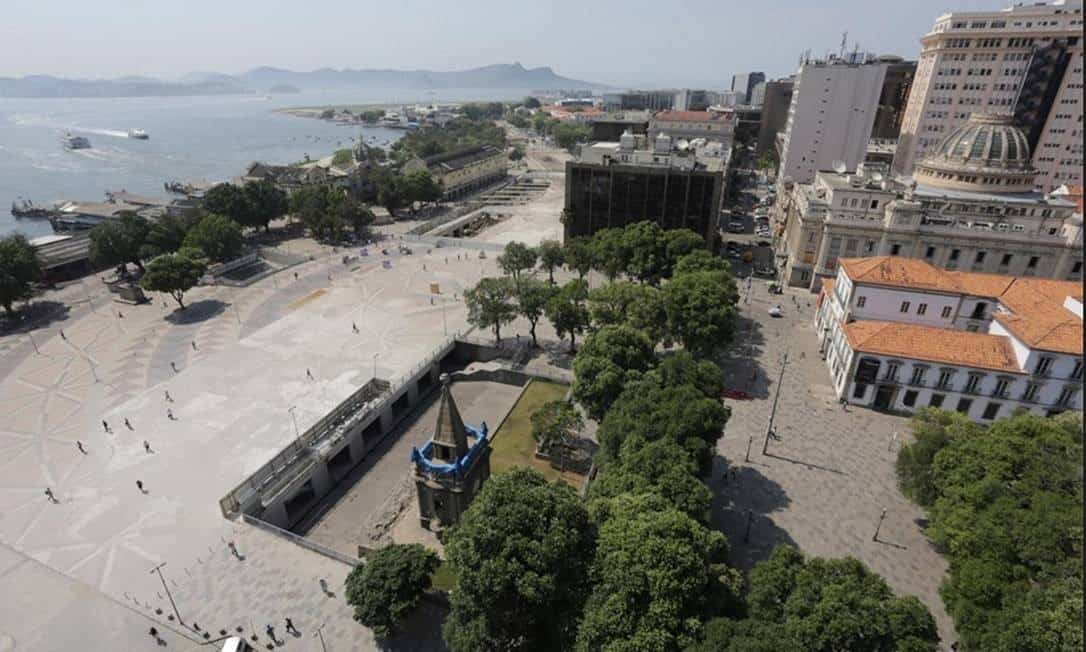 Stop Two – Boa Vaigem Island and chapel
A small island located in the heart of Guanabara Bay that was site for the construction of a chapel in the XVII Century and that has been home of a military artillery for the defense of the bay.  In the old days the sailors would stop to pray before their new adventures on the ocean, that is why they named it "Boa Viagem" (Good Trip). The view is breathtaking, and it will give you amazing photos. Besides the amazing nature, you will be able to see the MAC from a different and very interesting angle.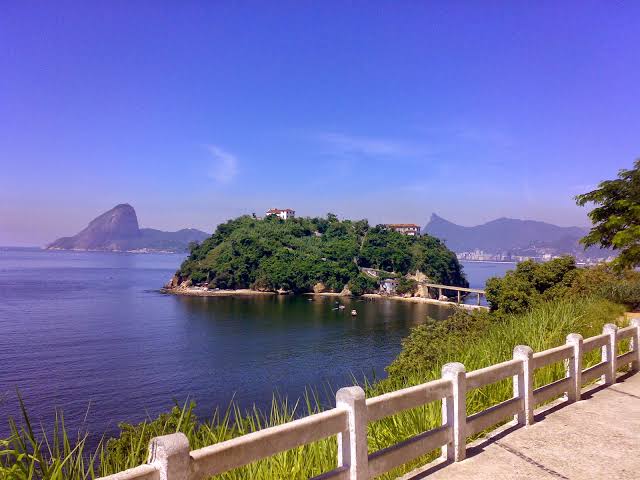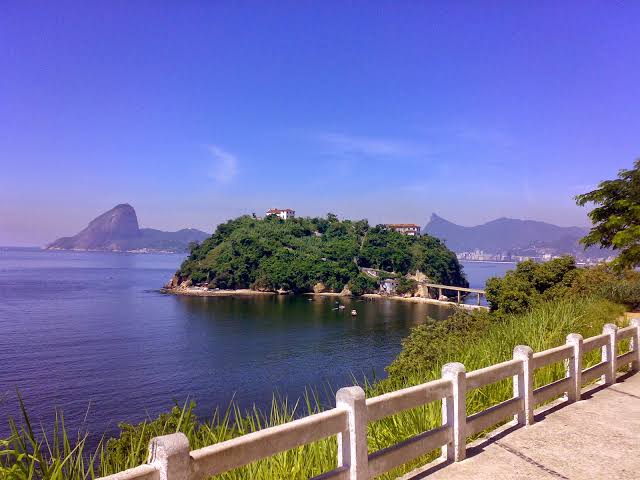 Stop Three – Contemporary Art Museum
The Contemporary Arts Museum is undoubtedly one of the most iconic architectonic masterpieces in Brazil. Projected by Oscar Niemeyer, the greatest Brazilian architect, it holds amazing and surprising expositions. The patio with its water mirror under the museum's floor is a must see, and the privileged view to Guanabara Bay is just amazing and allows you to take the best photos.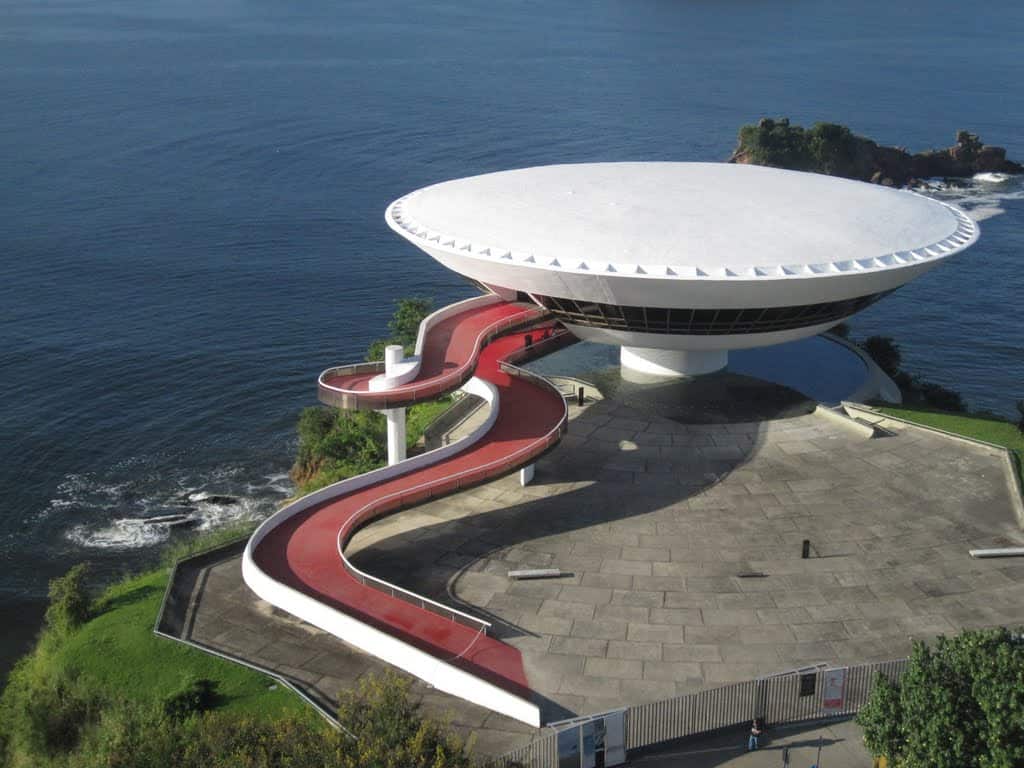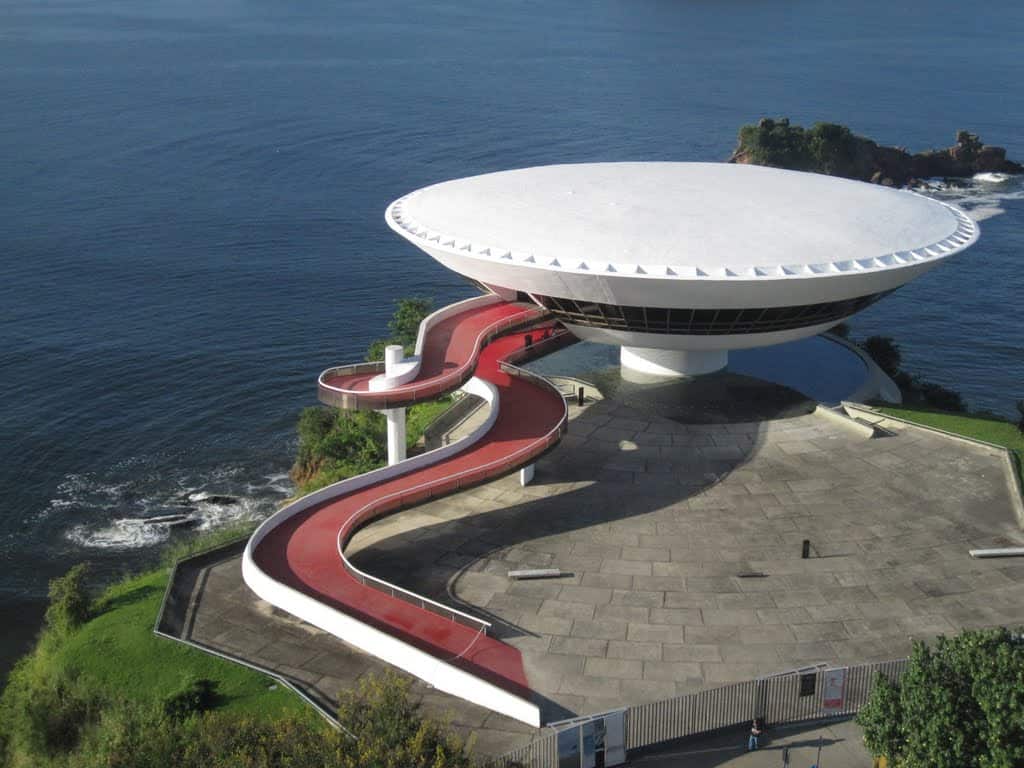 Stop Four – Fortaleza de Santa Cruz
The Fortaleza de Santa Cruz ( Santa Cruz Fortress ) is a military historical construction that was built to protect the Guanabara Bay from imminent invasions in the year of 1612. It is considered one of the most beautiful and important Fortresses in Brazil because of its strategic location. You will be able to see old war cannons and artillery store rooms along with other curiosities. Its huge size and its architecture amazes and attracts tourists and researchers of leisure and history.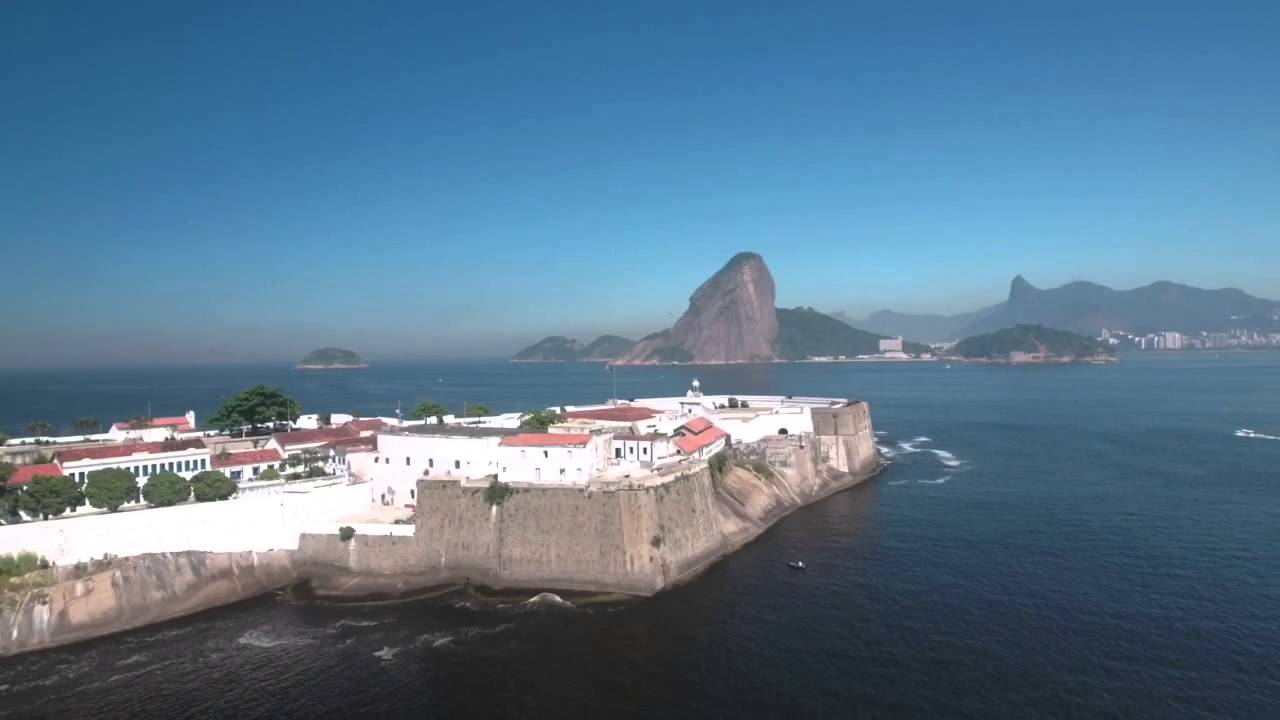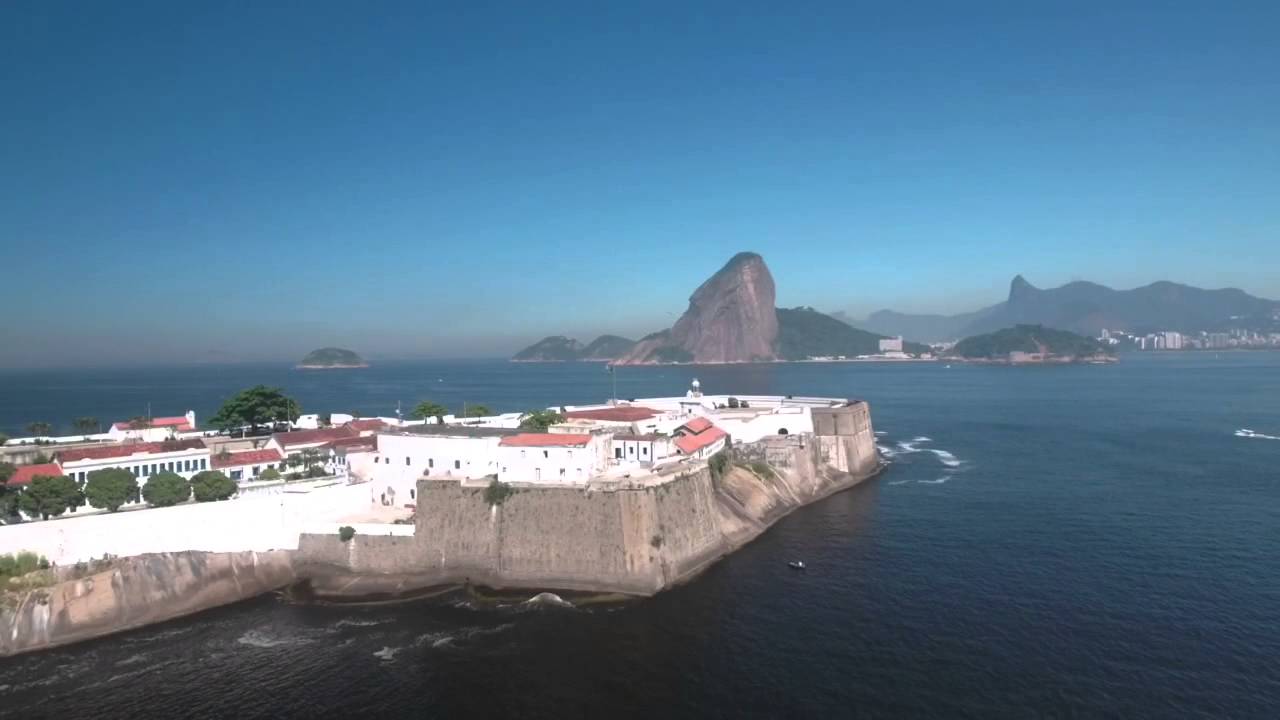 Stop Five – parque da cidade sunset
This 270m high environmental protection zone has a sight capable of impress anyone. The main ramp facing Guanabara Bay will allow you to see the best postcards of Rio such as Sugarloaf Mountain, Christ the Redeemer, Pedra da Gávea, Morro Dois Irmãos and others. Watching the sunset and Rio from Parque da cidade is undoubtedly an unforgettable experience.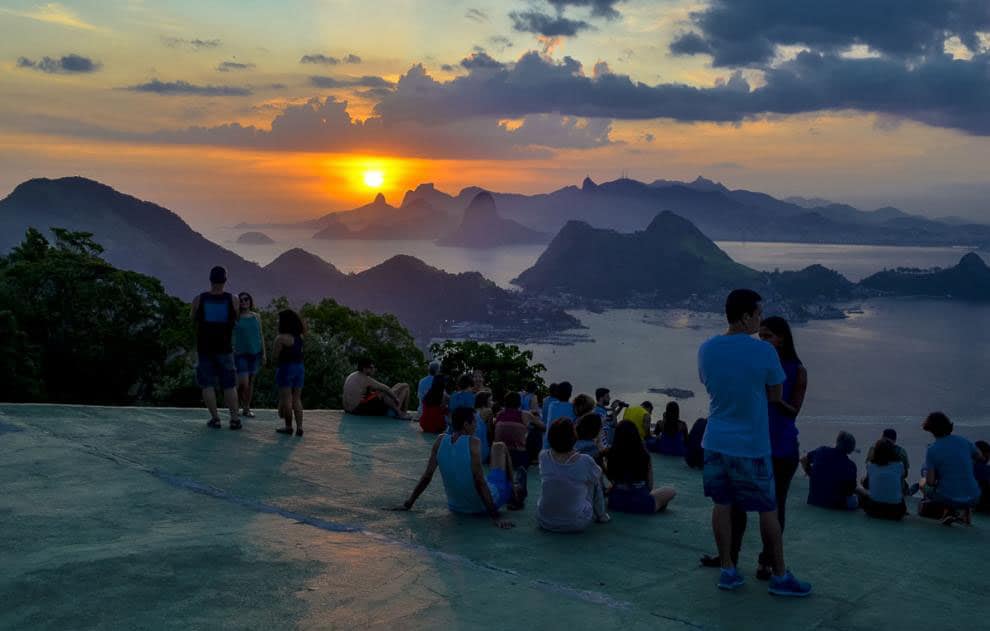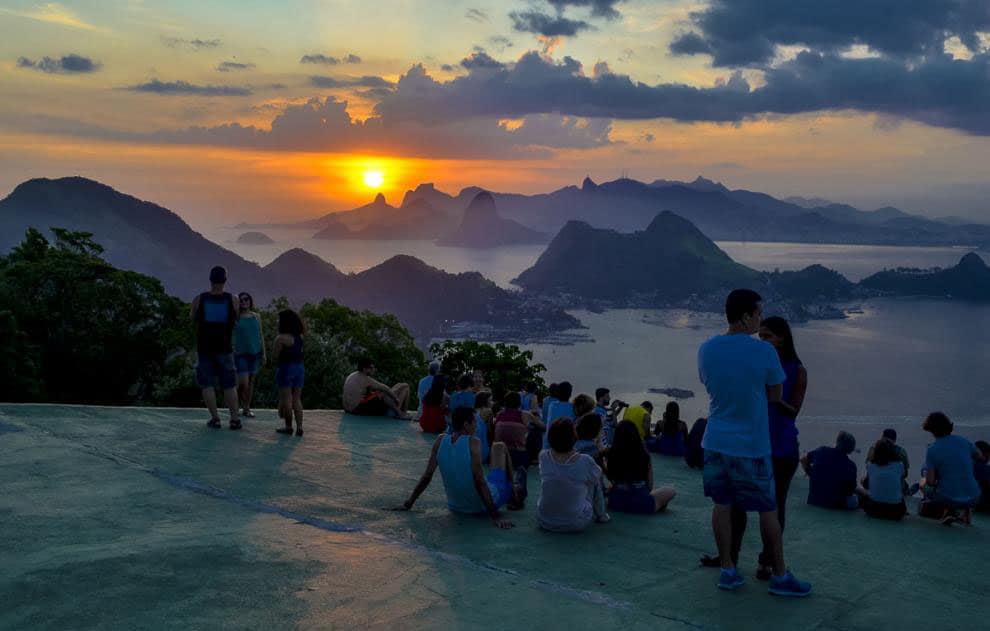 Top Rated Tours
Thanks so much to our clients who have taken the time to review our tours on Trip Advisor and Viator.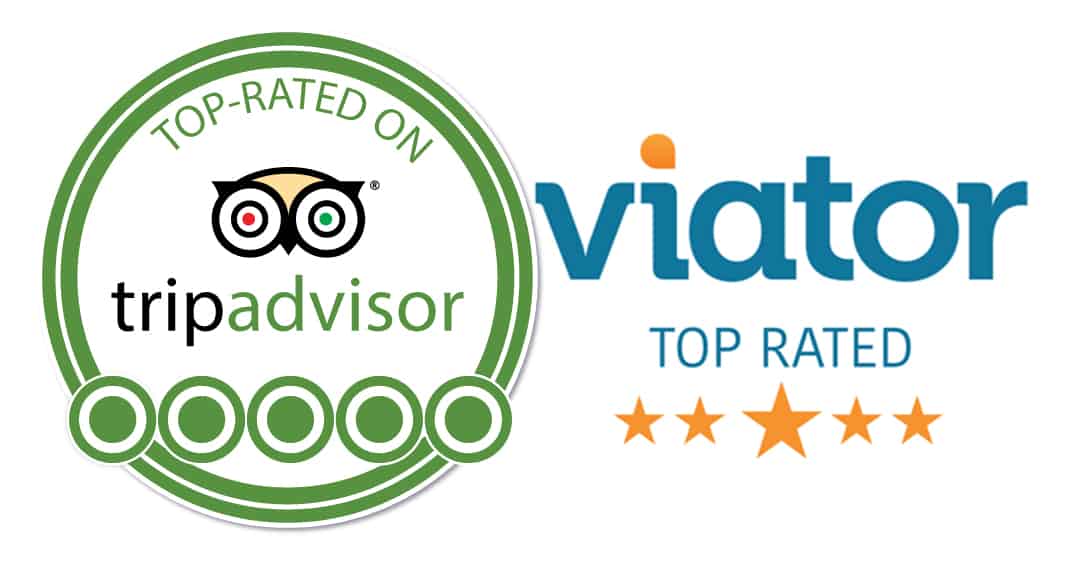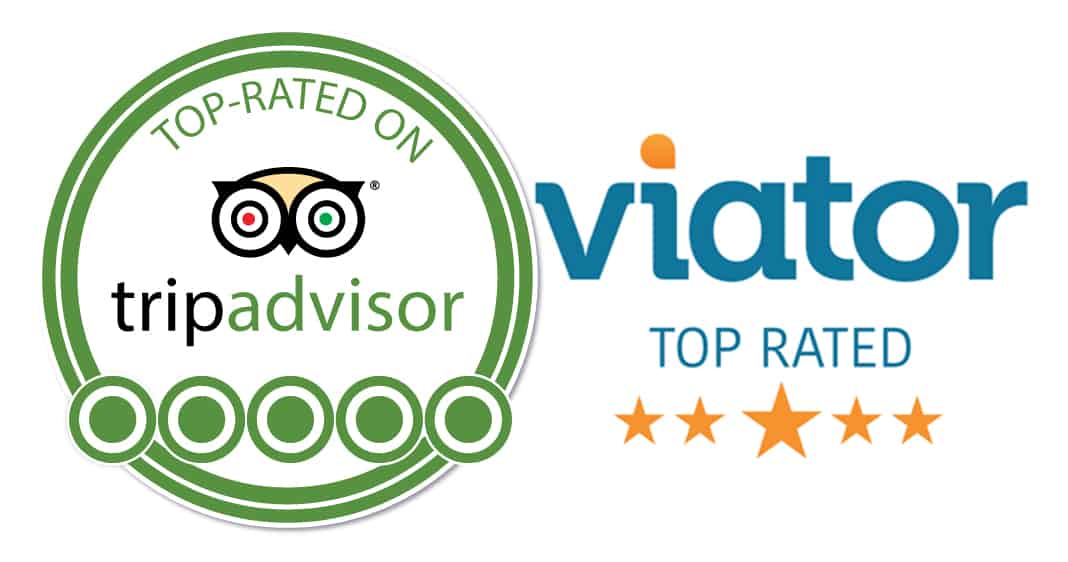 what do our customers say about us?
We used Rio Love Story to organize transportation, tours and hotel for our group, 28 people.
With large group It is always difficult to find something everyone like. Rio Love Story organised a great tour in Rio everyone liked on short notice. Great knowledge of Rio!! He arranged good tickets to a soccer match with transportation, recommended!
He also organised transport on short notice during our stay around in Rio.
If you need help to organize your tour I would recommend you to give Rio Love Story a call!!! I will definitely use them again!
Thomas / Norway
I would whole heartedly recommend this AMAZING 5 Star Tour ⭐️ The guide Tavi was sooooooo knowledgable, kind, attentive to our needs & made us feel so welcome. The History of Rio flowed with verve & fascinating facts. The vehicle was very comfortable, air conned & spacious. Perfect for our tour. Our friends wheelchair fitted well in the boot. The guided tours of the five fantastic locations were superb. Get to Rio, book Tavi & have the best tour, tailor made just for you ❤️
Peter / England
Tavi is knowledgeable, personable, and made our first day (and first time; 7 of us!) in Rio an unforgettable experience!
I would not hesitate to book a tour with him next time I'm in Rio. If you're looking for someone who knows and loves the city and can educate you while still having fun, Tavi is your guy!
Tameir / USA
Facebook
You can book or ask questions through Facebook Messenger.
WhatsApp
Or if you choose contact us on WhatsApp +55 21 99620-1948