Rio Icons – 4:30 hrs – Private Tour
Overview
In this half day experience we will visit 4 of Rio's main icons ( Carnaval Sambadrome, Christ the Redeemer Statue, Santa Teresa Neighbourhood and Selaron Steps ). These icons are chosen because of their cultural heritage importance and because they give you the best experiences and photos.
We will pick you up at your hostel/hotel/apt. in a private and comfortable transport, along will be a fun Rio Official Guide to explain to you all the curiosities and to facilitate the experience.
Duration: Approx. 4,5 hours with no rush and many photo opportunities. (start time as per client wish)
Max Group Size: 14 ppl
Included:
Entrance Ticket to Christ Statue
Driver & Comfortable Vehicle
Rio Official Guide (Our guide will be able to avoid lines when buying tickets because of special preference at the ticket office)
Optional: Brazilian BBQ lunch (one soft drink/beer/soda per person) = 15 USD Per Person
Book your's now!
– Pay in Full or a 50% Deposit ( the rest you can pay at the start of the tour ) required to book
– Cancellation Fee of 50% is charged if cancelled 24 hours or less before the pick up time
Stop One – Carnaval Sambadrome
Our first stop will be to visit Brazils main Carnaval icon the Sambadrome where each year we have the world famous Rio Carnaval Parade Competition. Here we will learn how the Carnaval really works in practice and it's history.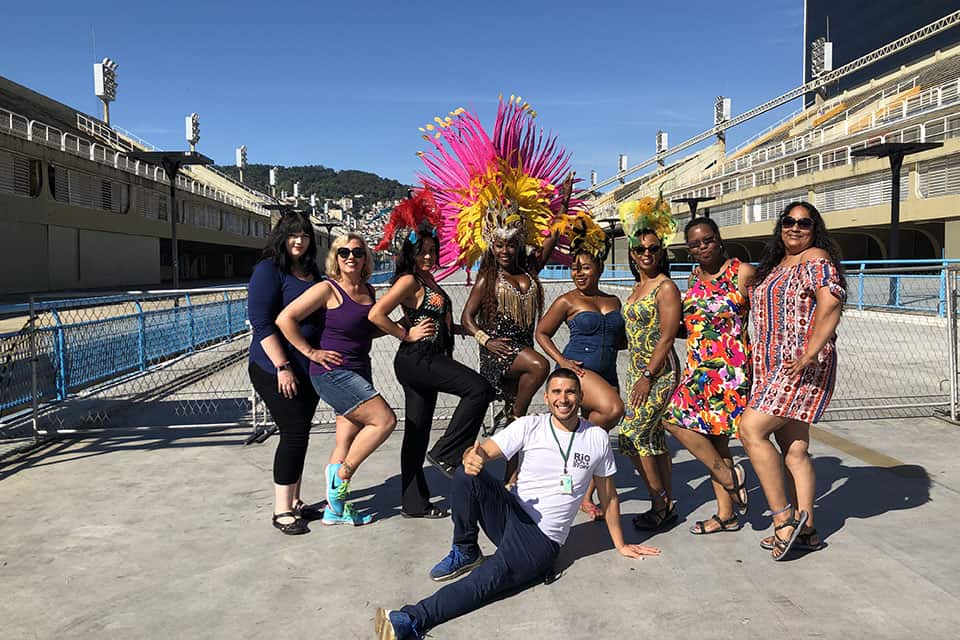 Stop One – Christ Redeemer Statue
Our first stop will be to visit Brazils main icon and on of the new seven wonders of the world, on top of the Corcovado mountain. This is the highest point we will visit during this day, with 710 meters, and allows for a stunning 360 panoramic view of the Marvellous City.
Our Rio Official Guide will facilitate your entrance tickets, avoiding the long lines to acquire them.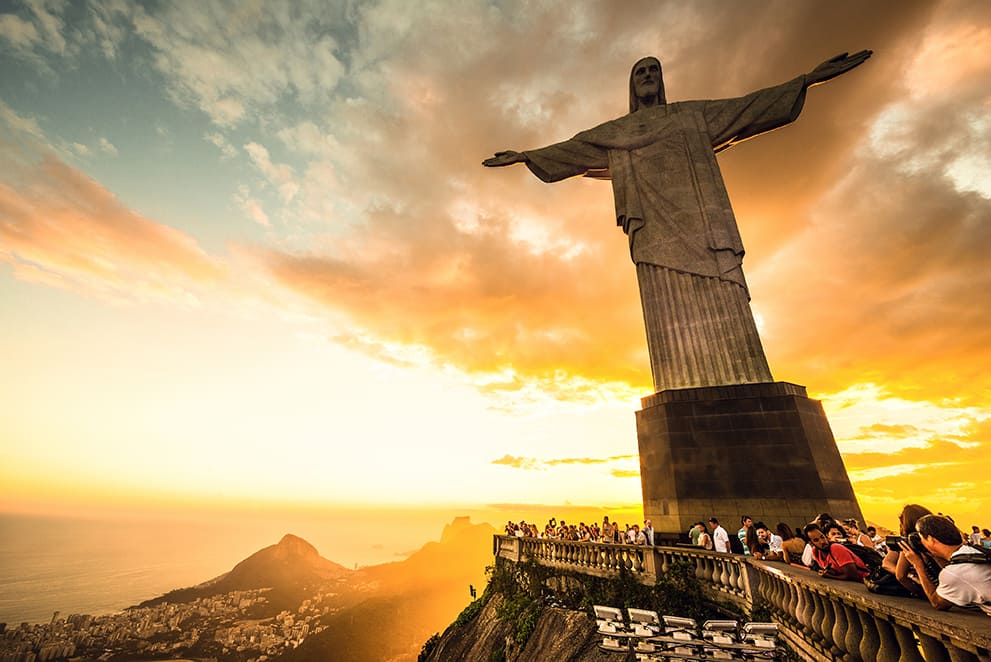 Stop Two – Santa Teresa
Our second icon we will see is the famous Santa Teresa Tram which we will find at Largo do Guimarães in the bohemian neighbourhood Santa Teresa. This part of town is also famous for artistry, culture and restaurants and we will visit a local art shop/gallery.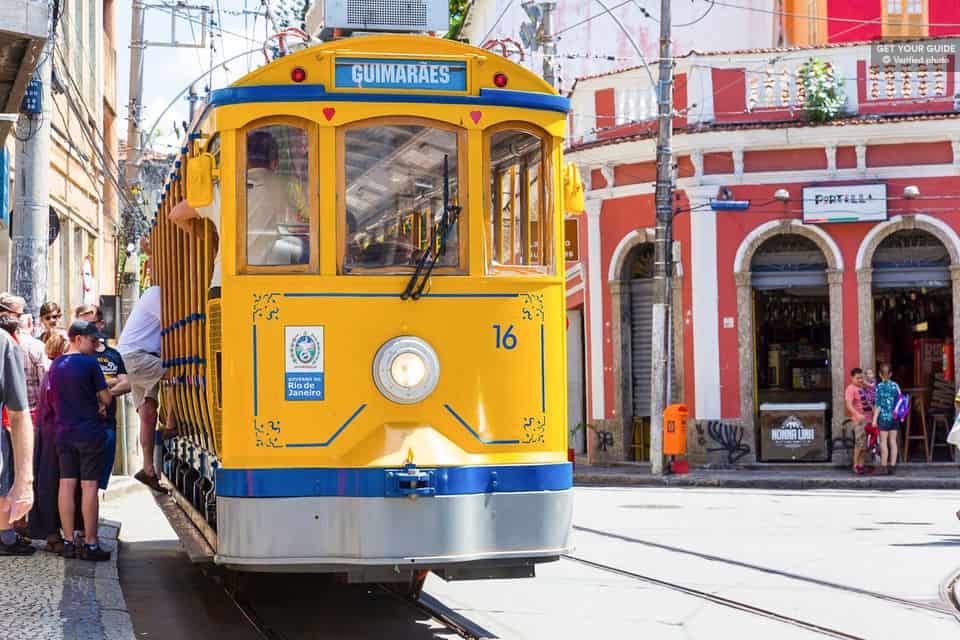 Stop Three – Selaron Steps
In 1990, Selarón began renovating dilapidated steps that ran along the front of his house. At first, neighbours mocked him for his choice of colours as he covered the steps in fragments of blue, green and yellow tiles – the colours of the Brazilian flag. It started out as a side-project to his main passion, painting, but soon became an obsession. He found he was constantly out of money, so Selarón sold paintings to fund his work and also tiles were donated from all over the world. It was long and exhausting work but he continued on and eventually covered the entire set of steps in tiles, ceramics and mirrors.
The steps has served as the stage for several wold famous music videos such as Snoop Dogg's "Beautiful", which can be seen thru this link: Snoop Dogg Video – Beautiful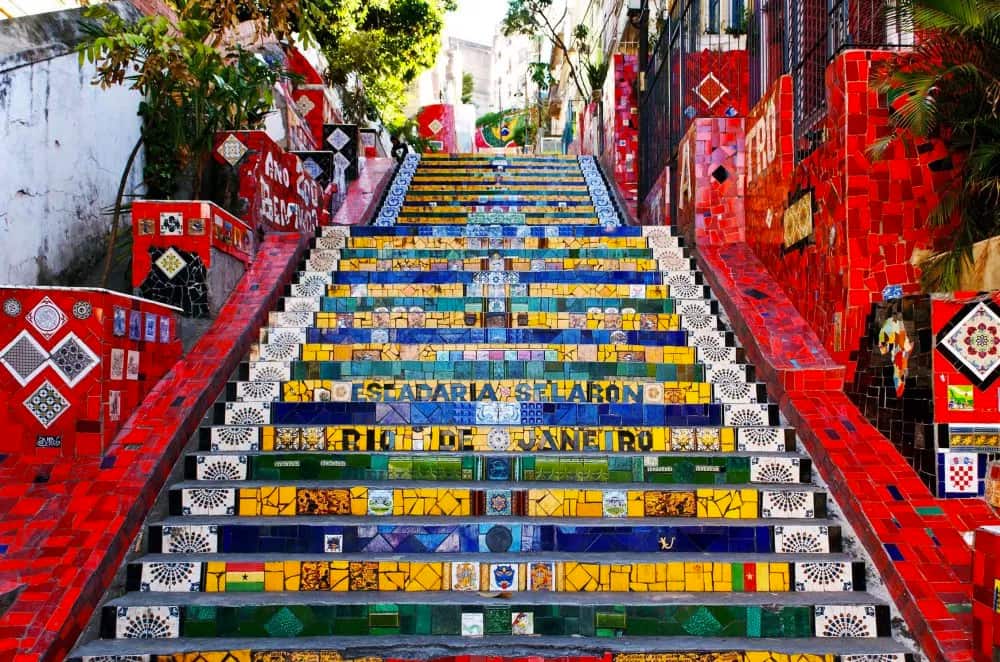 Facebook
You can book or ask questions through Facebook Messenger.
WhatsApp
Or if you choose contact us on WhatsApp +55 21 99620-1948
E-Mail
If you prefer to contact us by E-mail, you can do so at Tavi.Noren@Riolovestory.com