Mangueira Carnival Experience
Overview & Highlights
Highlights:
– Visit the "Quadra" ( school ) of one of the oldest and most traditional  samba school in Rio de Janeiro, Mangueira ( founded 1928 ) and winner of the big Carnival Show a whopping 20 times ( second only to Portela ). Mangueira was the Carnival winner of Carnival 2019.
– Understand about its different components of a Carnival Samba School such as the master of drums, bahianas, dancers, musicians and flag bearer
– Know what Carnival is all about and it's history
– Presentation of the Mangueira Samba School and space
– Photos with the Mangueira dancers
– Receive a mini lesson of the basic steps of Carnival Samba
This is a private day tour that is available every Monday and we pick you up and drop you off, after the event.
Start Time: 13pm
Duration: Approx. 3 hours in total. ( 45 minute transfer in + 1:30 minutes event at Mangueira + 45 minute transfer out )
Included:
Private secure transportation ( vehicle type depends on size of group )
Admissions Ticket
Guide
One Caipirinha per person
Price: $60 per person ( min. 2 ppl )
Book now!
– Book via WhatsApp +55 21 99620-1948 or tavi.noren@riolovestory.com
– 50% down payment required to book ( payment can be done via PayPal ).
– Cancellation Fee of 50% is charged if cancelled 24 hours or less before the event start time
The Carnival Samba School
Mangueira is one of the most traditional samba school in Brazil, founded in 1928. It won the Rio de Janeiro Carnaval competition 20 times, second only to Portela Samba School (with 22 victories). Mangueira was runners up another 20 times. Hence, you can clearly state that Mangueira is one of the top 3 most famous Carnival Samba Schools in Brazil and the world.
The Samba School is located at the entrance of the Mangueira Community ( Favela ), and the area surrounding the school is a completely safe area and we will be guests of the school.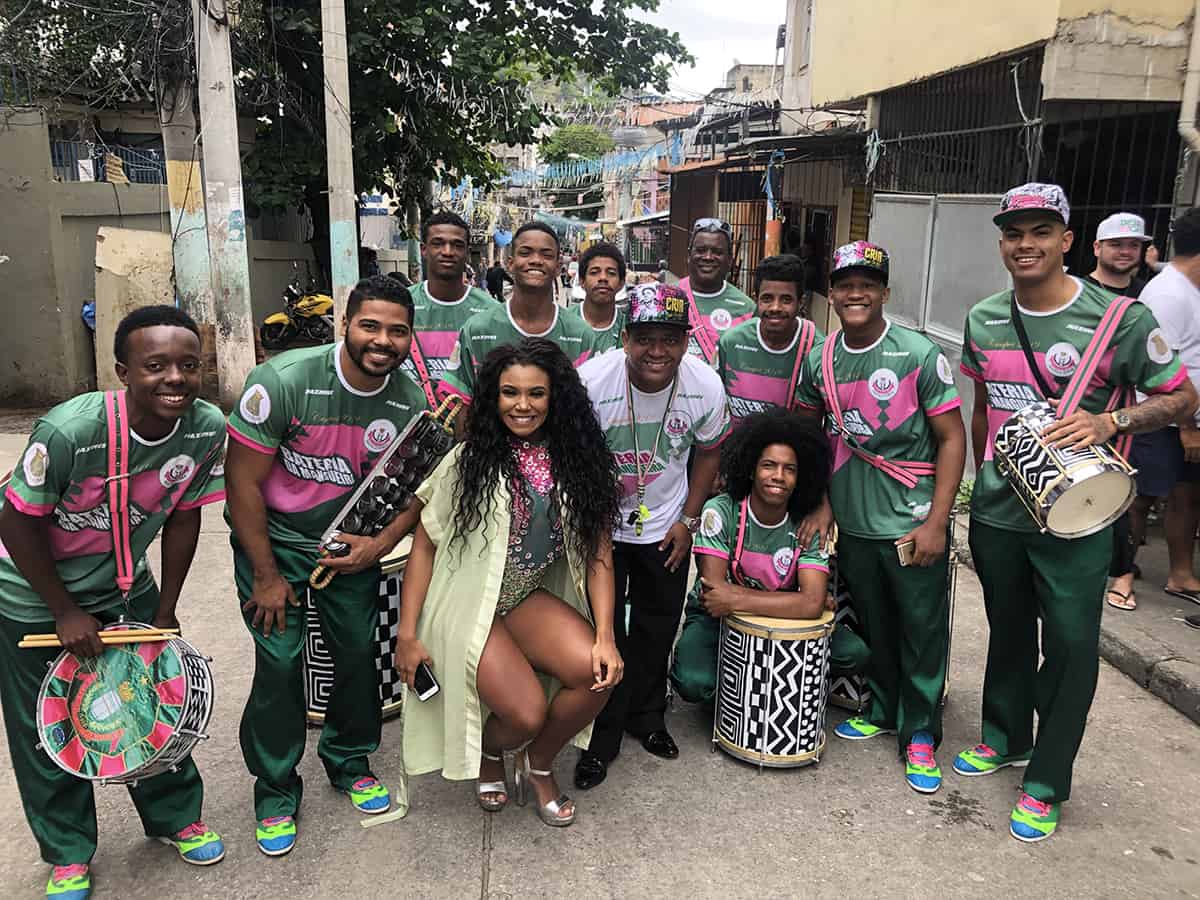 Learn to Samba
One of the Mangueira Carnival Dancers will teach you the basic Samba steps so you can get into the vibe right away. Get your camera ready!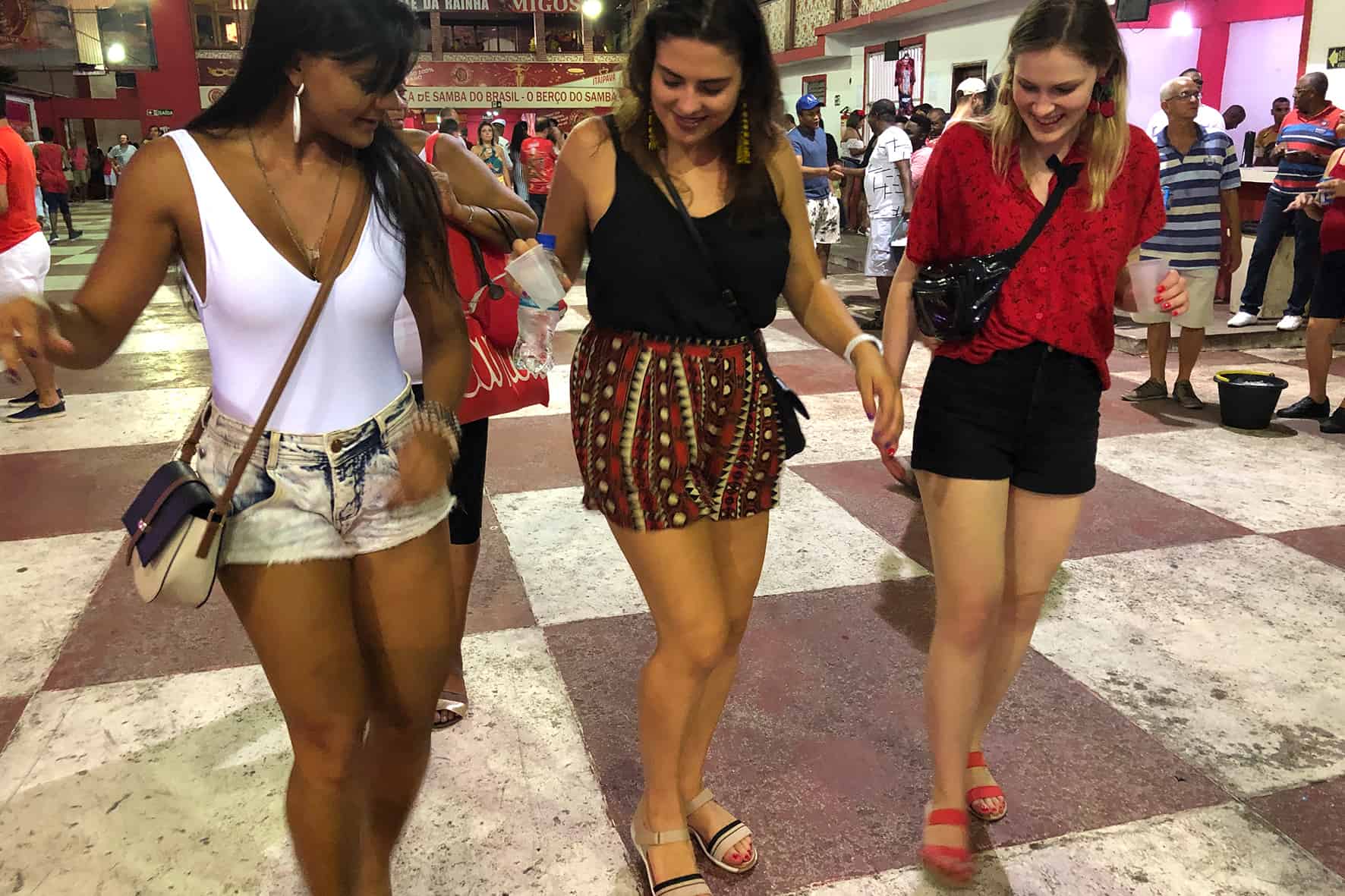 Get a full 360 of the Rio Carnival
We will experience all important components of a Samba School such as the Drummers, Flag Bearer, Dancers. Get a tour of the "Quadra" ( school ) and know it's history.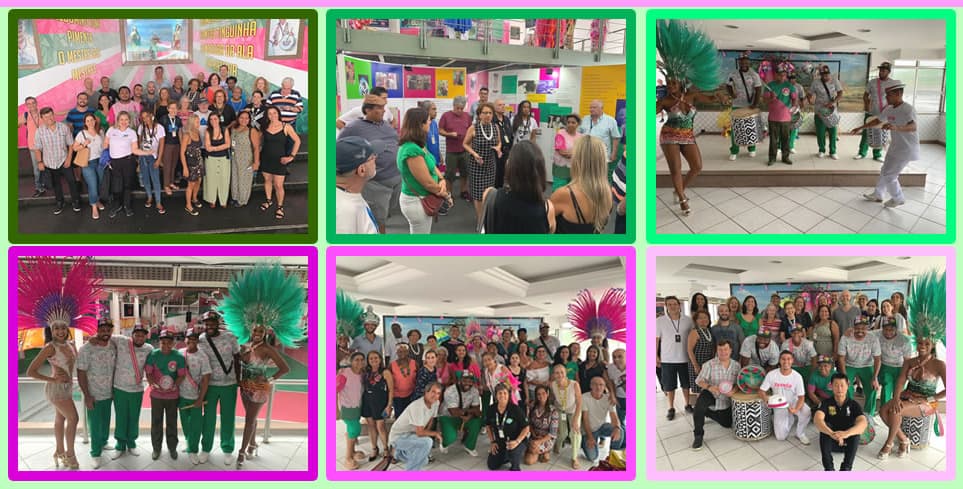 Mangueira Oficial Carnival Video 2020
Facebook
You can book or ask questions through Facebook Messenger.
WhatsApp
Or if you choose contact us on WhatsApp +55 21 99620-1948
E-Mail
If you prefer to contact us by E-mail, you can do so at Tavi.Noren@Riolovestory.com