Learn to Samba at Estácio de Sá Carnival School – Fridays – 3 hrs
Overview & Highlights
Highlights:
– See a Carnaval rehearsal at the first samba school in Rio de Janeiro, Estácio de Sá ( founded 1928 )
– Understand about its different components of a Carnival Samba School such as the master of drums, dancers, and flag bearer
– Know what Carnival is all about and it's history
– Receive a mini lesson of the basic steps of Carnival Samba
– Admissions ticket included
This is not a private tour so you will have the opportunity to get to know other fun travellers and locals.
Available every Friday until Carnival.
Meeting Point: at the steps/entrance to the church Nossa Senhora da Paz (or Parish Our Lady of Peace) in Ipanema, that is right in front of exit A (Joana Angélica) of the Subway station with the same name Nossa Senhora da Paz.
Meeting Time: 11pm
Duration: Approx. 3 hours in total. ( 20 minutes Subway + 5 minutes walking + 2:30 hrs at the Samba School )
Included:
Subway Ticket to the Samba School
Admissions Ticket
Guide
Not Included:
Subway Ticket from the Samba School after the experience.
There is no Subway after midnight, so we will leave the samba school by taxi or Uber at an additional charge. We can try to ride share and Uber to Copacabana/Ipanema is about 25 Brazilian Reais.
Book your's now!
– Full payment required to book
– Cancellation Fee of 50% is charged if cancelled 24 hours or less before the event start time
The Carnival Samba School
The Grêmio Recreativo Escola de Samba Estácio de Sá is one of the most traditional samba schools in Rio de Janeiro and they are now preparing to compete on the highest level, Class A Schools, at Carnival 2020, and we will participate in one of their rehearsals.
The Samba School is located in the area that is knows as the birth place of Samba and where today also is located the Sambadrome or Marquês de Sapucaí.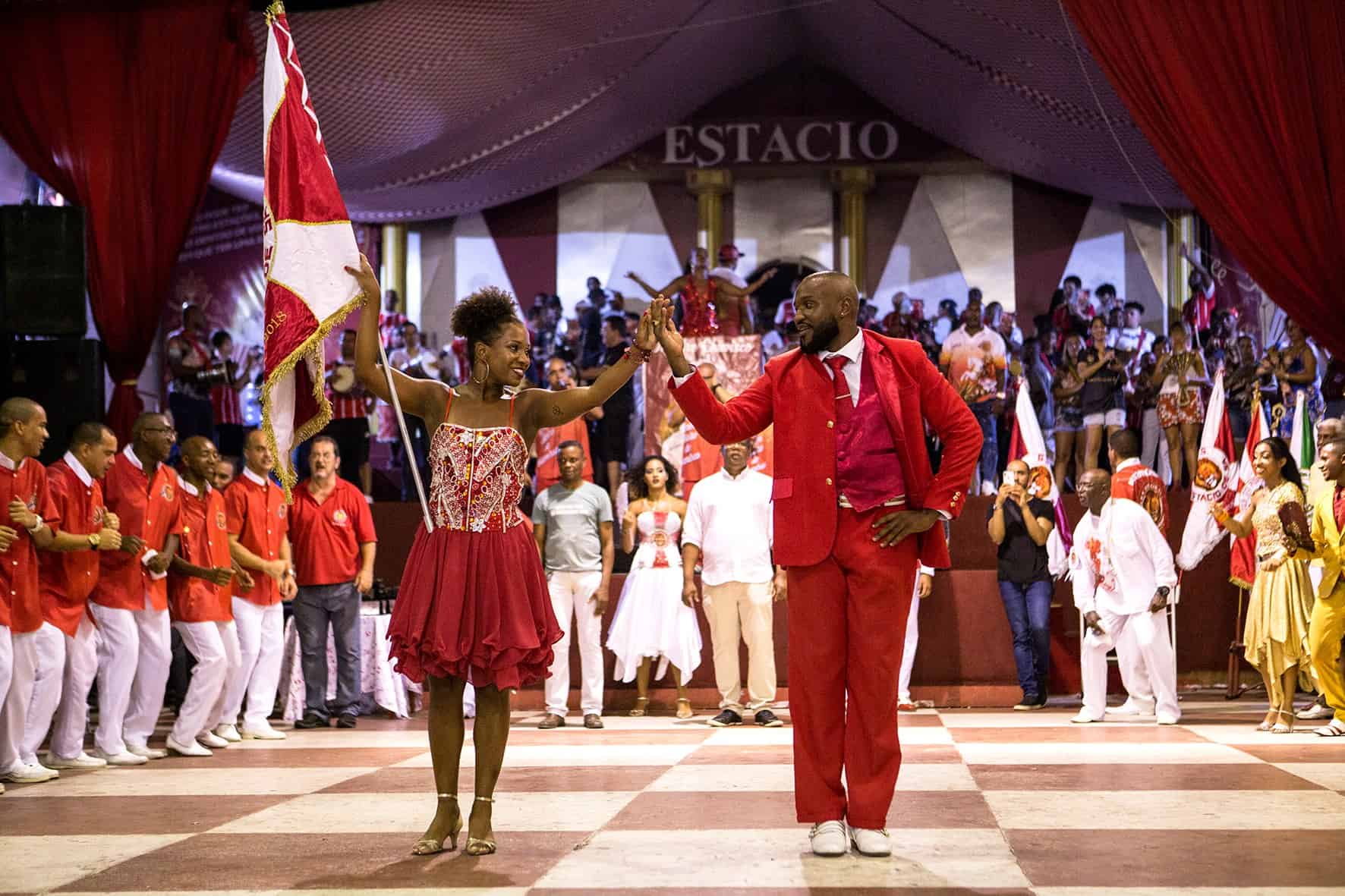 The Carnival School Components
We will experience all important components of a Samba School such as the Drummers, Flag Bearer, Dancers and Baianas.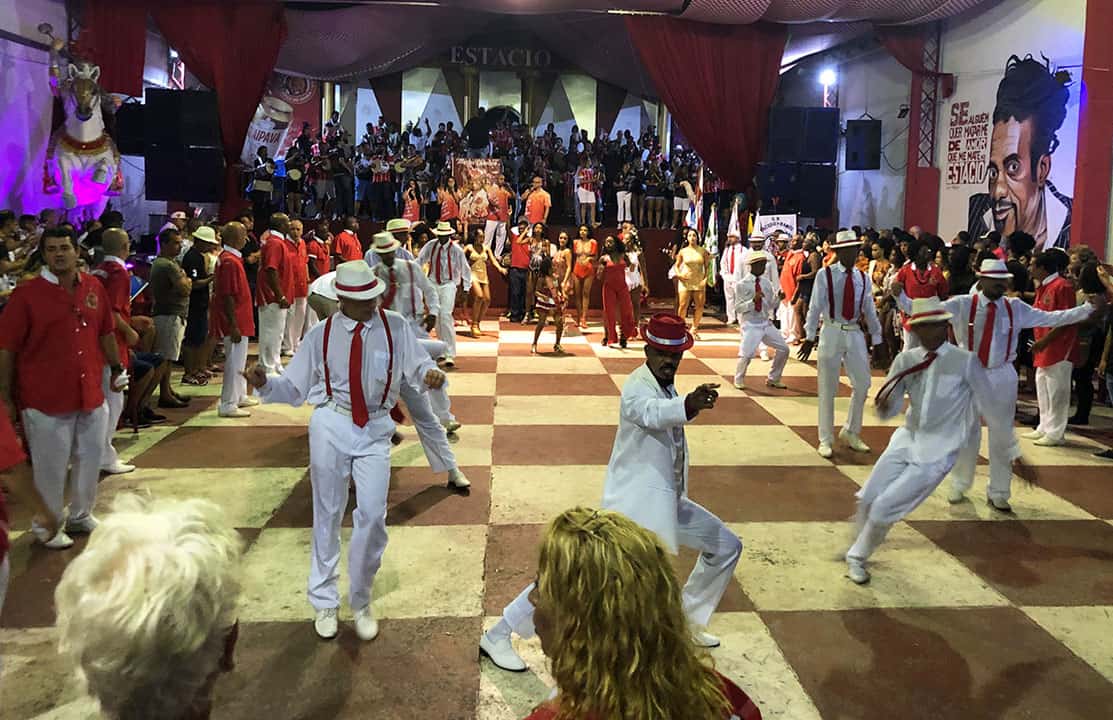 Learn to Samba
We will teach you the basic Samba steps so you can get into the vibe right away.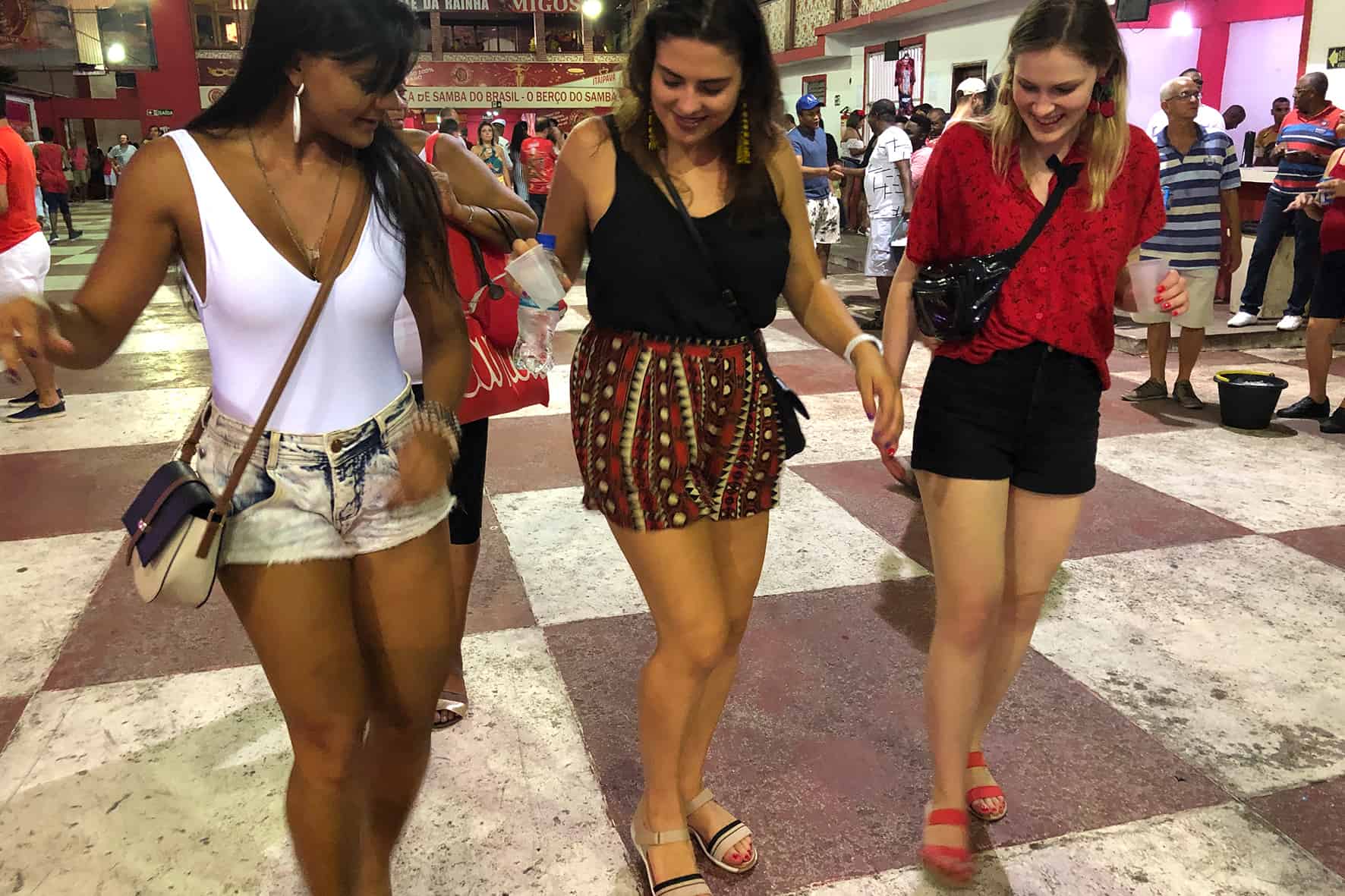 Facebook
You can book or ask questions through Facebook Messenger.
WhatsApp
Or if you choose contact us on WhatsApp +55 21 99620-1948
E-Mail
If you prefer to contact us by E-mail, you can do so at Tavi.Noren@Riolovestory.com