Sunday Fun Day Boat Party
sunday boat party
A daytime boat party, leaving from Urca (Rua urbano santos 38), on a beautiful 140-man boat that will sail around Guanabara Bay and the Niterio beaches, stopping off at some beautiful swimming spots with the most amazing view of Rio – very rarely seen from such an angle!
The boat will sail back to Urca during the sunset offering one of the most beautiful sunset views that can be seen in Rio so prepare to take the best selfies ever!
On board are swimming aids, stand-up paddle boards, kayaks and inflatables to use at your leisure
Included are Caipirinhas, BBQ, and snacks during the whole trip! Beer and water will also be sold for 5 Reais or 1.5 USD.
Funk, Hip-Hop, Reggaeton, and Certaneja music will be playing through the boats big speaker system to get the animated mixed crowd of locals and gringos on the dance floor!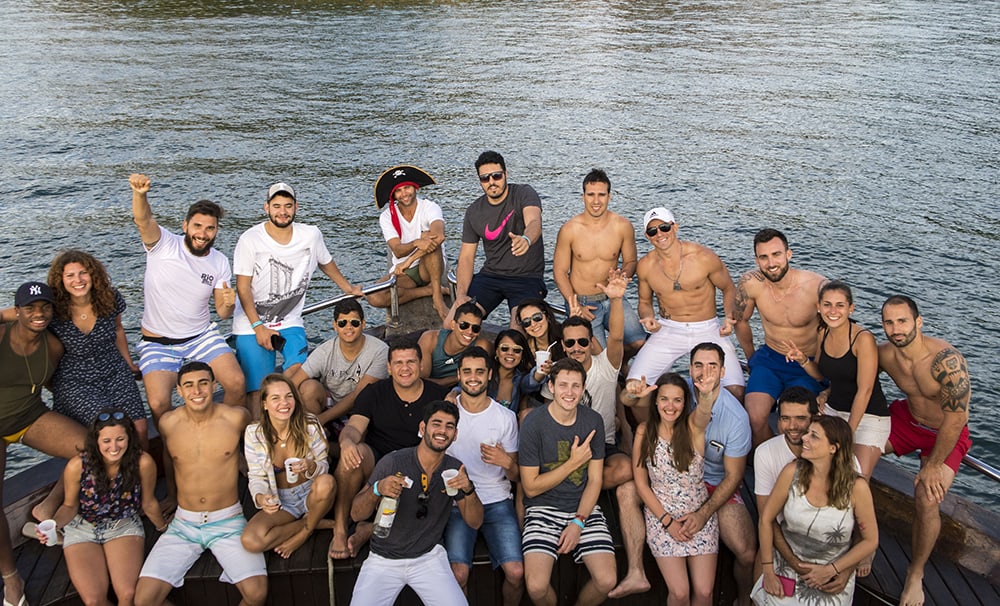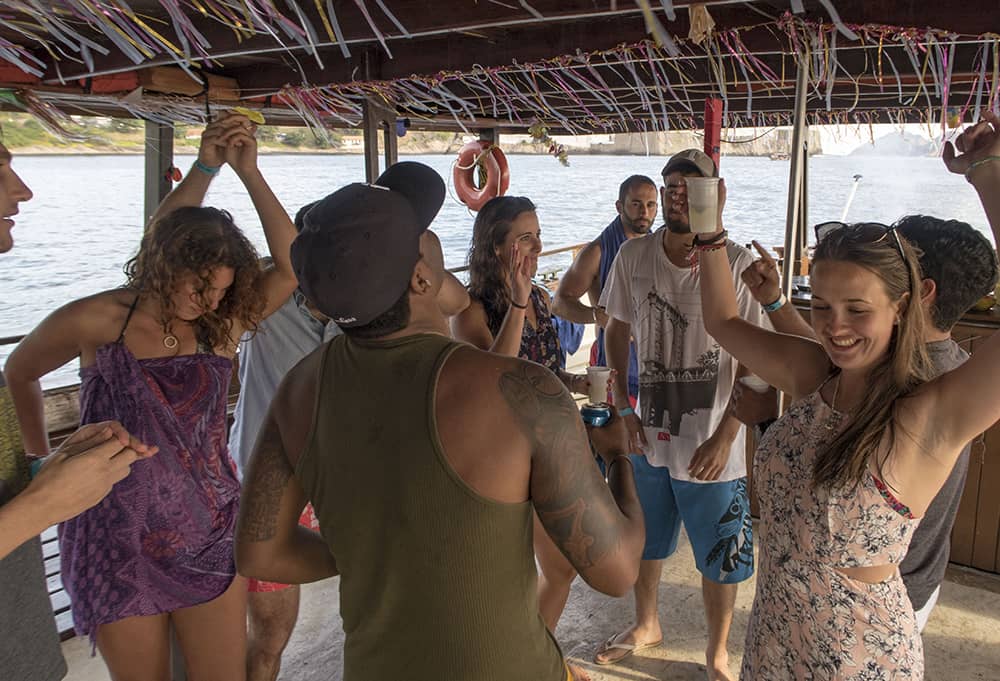 What is included:
Caipirinha open bar
Brazilian BBQ & snacks
Kayak & Stand Up Paddle
Spectacular views of Rio only seen from the sea
Price:
Female

First lot = R$ 70 (21 USD)
Second lot  = R$ 80 (26 USD)

Masculine

First lot = R$ 80 (24 USD)
Second lot = R$ 90 (29 USD)

Buy anticipated to get best price and secure your spot
leaves & returns from/to:
Location: Rua Urbano Santos 38, Urca
Next date: Sunday October 15th
Time: Arrive at 11:15 in the morning, we leave at 11:30 and return at 17:30 at sunset
Bring sunblock, swim wear, and partymood
Send us a message now to book!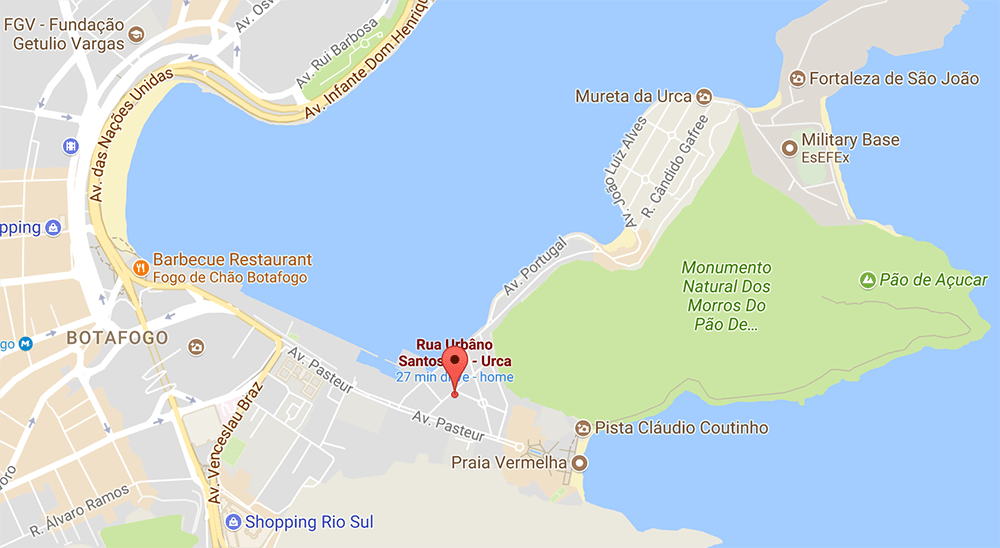 Facebook
We prefer that you book through our Facebook chat in the lower right corner. We are always available to answer your questions there.
WhatsApp
You can also get in touch with us on WhatsApp on +55 21 99620-1948
E-Mail
If you prefer to contact us by E-mail, you can do so at Tavi.Noren@Riolovestory.com